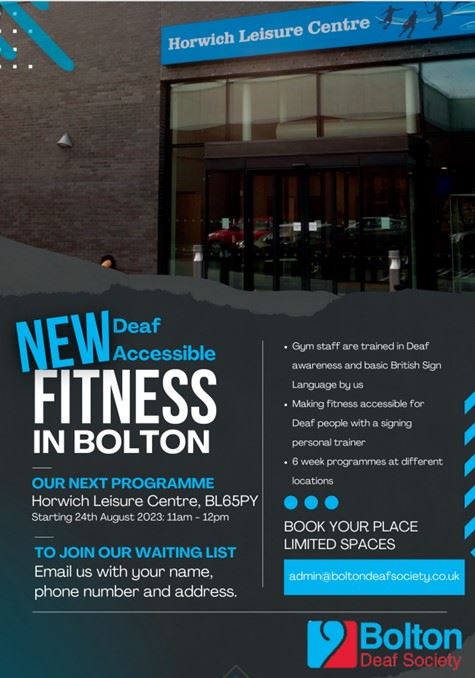 10th Aug
New: Deaf Accessible Fitness in Bolton
New: Deaf Accessible Fitness in Bolton
Next Programme: Horwich Leisure Centre, BL65PY, Starting 24th August 2023: 11am - 12pm.
To Join the waiting list, email admin@boltondeafsociety.co.uk, with your name, phone number and address.
Gym staff are trained in deaf awareness and basic British Sign Language.
Making fitness accessible for Deaf people with a signing personal trainer.
6 week programmes available at different locations.
BOOK YOUR PLACE, LIMITED SPACES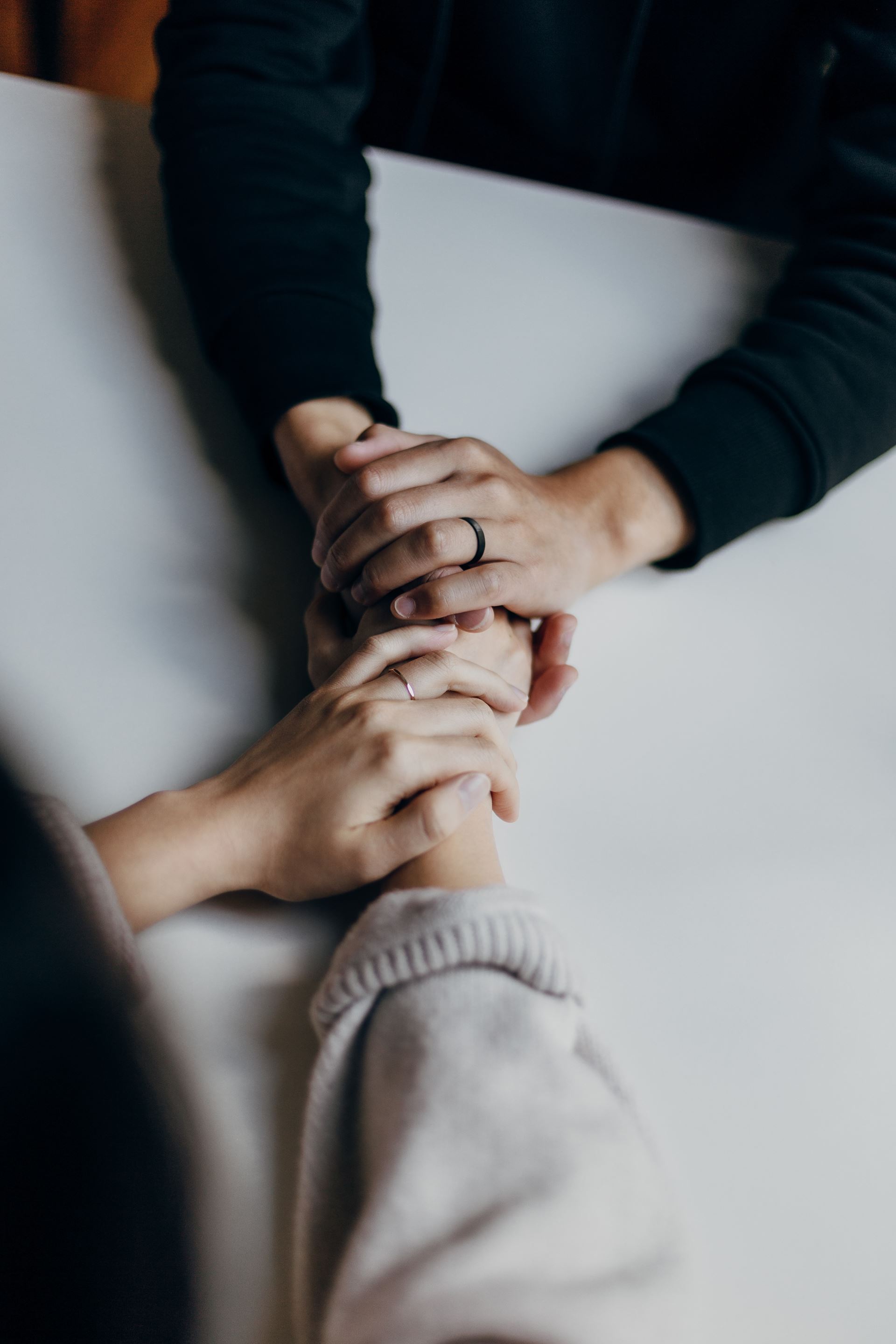 18th Jul
Bolton Carers Support Available
* Message from Bolton Carers Support *
Are you looking after someone?
A friendly welcome awaits you, We can offer a range of confidential information, advice and support to help you care.
Contact us on the number below or drop in to: Breightmet Library, Breightmet Fold Lane, BL2 6NT
8th & 22nd of August: 1-2pm
12th & 26th of September: 1-2pm
10th & 24th of October: 1-2pm
For more information please contact:
Telephone: 01204 363056
Email: info@boltoncarers.org.uk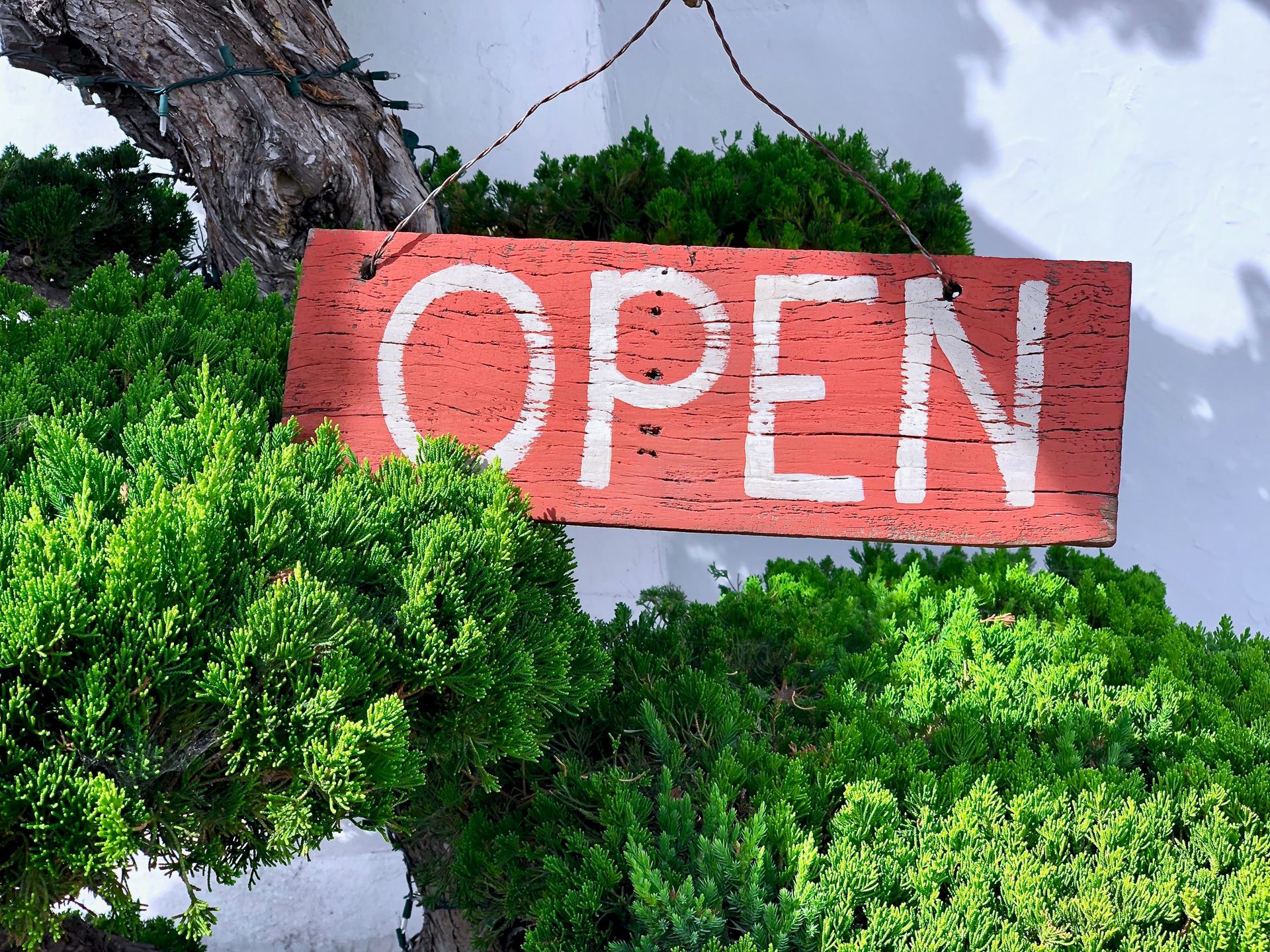 29th Sep 2022
Opening Times- Extended Hours
Dear Patients,
From Saturday 1st October our opening hours will change at our Astley-Dale Branch, Waters Meeting Health Centre.
Please see updated opening hours below:
Monday: 8AM-6.30PM
Tuesday: 8AM-6.30PM
Wednesday: 8AM-8PM (Phone lines open 8am-6.30pm)
Thursday: 8AM-6.30PM
Friday: 8AM-6.30PM
Saturday: 9AM-5PM (Phone lines open 9am-1pm)
If you have an appointment on a Saturday after 1pm and you need to cancel please telephone 01204 463133 and leave a voicemail message advising us that you wish to cancel and your name, date of birth and appointment time.
Many Thanks,
Bolton Community Practice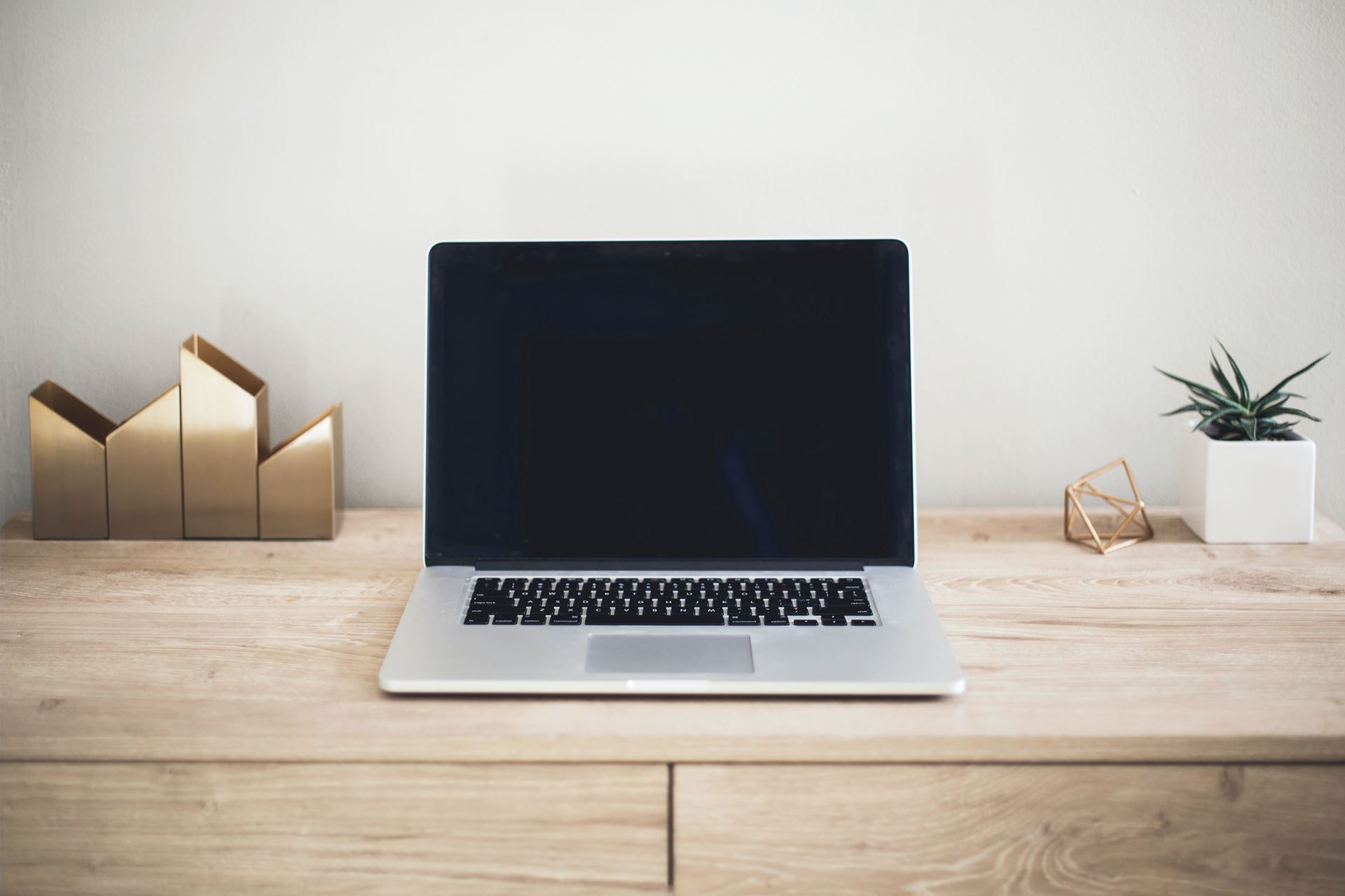 26th Sep 2022
Online Consultation Opening Hours
The Opening Hours for our 'Online Consult' service are as follows:
Mondays: 6am - 12pm
Tuesdays: 6am - 12pm
Wednesdays: 6am - 12pm
Thursdays: 6am - 12pm
Fridays: 6am - 12pm
Saturdays: Offline
Sundays: Offline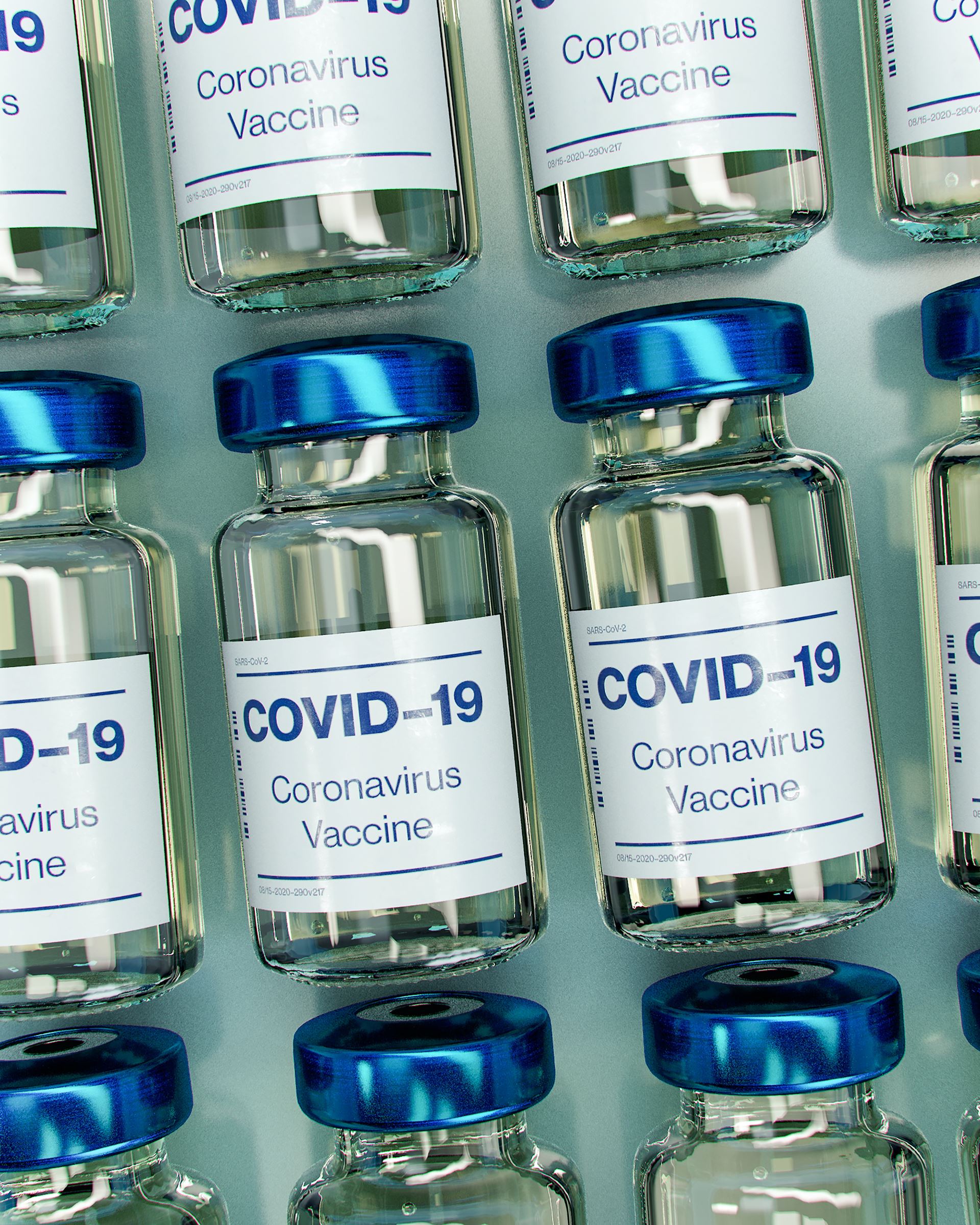 25th May 2021
Covid Vaccination Status
Please do not contact the surgery enquiring about COVID vaccination certification as we are unable to issue this information from the practice.
Free NHS App: Your vaccination status is available on the free NHS App which can be downloaded to your smartphone or tablet, either from Apple App Store or Google Play Store. Proof of your Covid vaccination status will be shown in the NHS App. Open the App and select 'Check your Covid-19 vaccine record' then logout. We recommend that you register with the NHS App before booking international travel. To register you will need your NHS patient number. This can be found on your prescription or any letter from the NHS. Please note: This App is not the same as the NHS COVID-19 App.
NHS Website: You can view your COVID-19 vaccination status online and download or print it as a PDF document. You will need to register for an NHS login if you do not have one already, to access the service. NHS login registrations may take longer than usual when there are high numbers of requests.
By calling 119: If you do not have access to a smartphone, computer or tablet and know that the country you are travelling to requires COVID-19 vaccination status, you can call 119 and ask for a letter to be posted to you.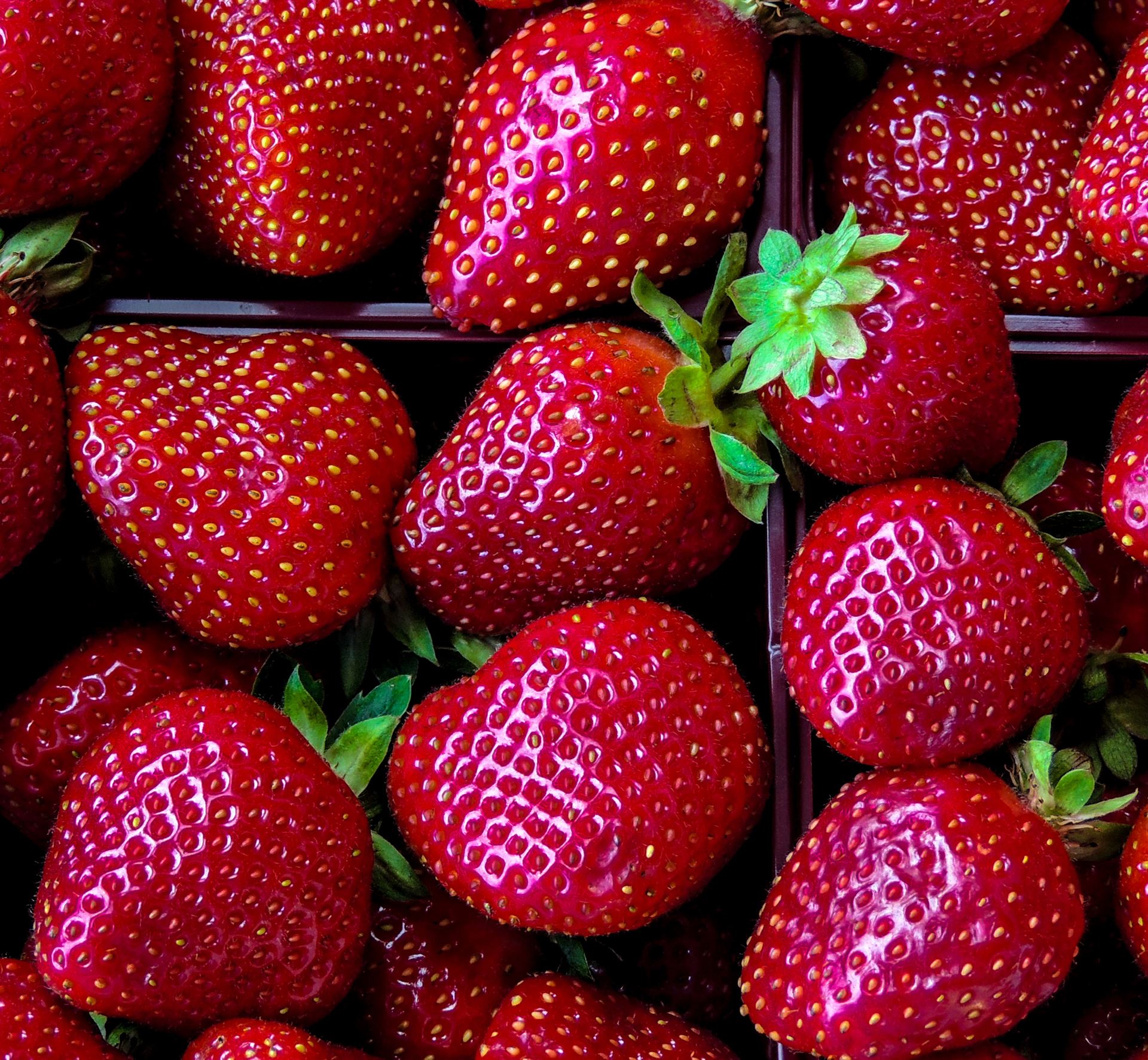 25th May 2021
Foodbanks
Many families and individuals, find themselves in a situation where they are not able to access sufficient or adequate food through no fault of their own.
Food poverty is complex with multiple factors, this can affect anyone during a period of their life when their home circumstances change rapidly.
The impacts of not receiving a healthy balanced diet could include heart disease, type 2 diabetes and other diet related health conditions. Food poverty can also affect a child's learning ability, it could lead to poor physical health and motor skills making it harder for children to concentrate at school.
Food banks have been created to give people a step up when needed. They collect food through partnership working and distribute to people facing economic hardship.
If anyone is wanting to donate any unwanted food or toiletry items, please contact The Cresent Foodbank, Urban Outreach, look for a collection bin in your local supermarket or contact the surgery direct.
If you feel like you are in a position where you are not able to purchase food, please contact the surgery in confidence, advise could be given or an agency referral can be completed.